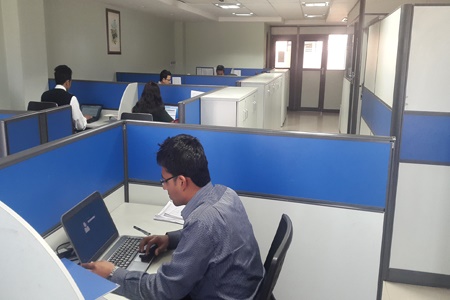 Our work culture and environment is nurtured through our perpetual working relations with the international firms leading in the global arena in the areas we are serving the markets in this region. We work based on our internal systems and procedures for executing assignments of varied nature developed and progressively enhanced with experiences gained from each of our complex and unique assignments.
We believe in the fact that sharing and connecting the knowledge and experience with each other makes a professional fully capable of discharging its responsibility even in a complex and difficult situation. Our work culture is built around this conviction that makes our team always fresh and fit to meet the market challenges.
Our office location, infrastructure and the facilities have helped us make our work environment conducive to go along our work culture.