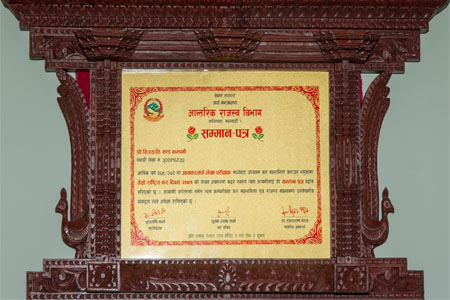 CSC & Co. is a partnership firm registered under the laws of Nepal as a Chartered Accountant firm to provide accounting, audit, assurance, taxation and advisory services. Over the years, the firm has broadened its services to the areas that help promote good governance, transparency, better results and overall market confidence on the management and reporting of the business enterprises and the development sector initiatives.
The firm and its professionals have a proven track record of delivering high quality professional services to national and international agencies on its own and together with international professional services firms for over 28 years.
CSC & Co. has been honored by the Inland Revenue Department, Ministry of Finance, Government of Nepal, with the award of the highest income tax payer audit firm in the country on the occasion of The National Tax Day 2014.